Mumbai (Maharashtra) [India], March 30 (ANI/PRNewswire): This summer, the trend is all about self-love! Modern young women seek to gift themselves something meaningful and exquisite, like the rare and unique metal, precious platinum. This white metal is one of the rarest to exist on this planet, much like the young women who wear their identity proudly on their sleeves. Its durability and strength allow it to stay untarnished over time, making it the perfect choice for timeless jewellery designs.

Platinum EVARA by PGI India offers a curated collection of exquisitely crafted platinum jewellery that's embedded with meaning. Every piece in this collection is an ode to the woman who stays true to herself and embraces all parts of her being. The versatile range includes captivating necklaces, alluring wristwear, intricately crafted earrings, and elegant rings. These one-of-a-kind pieces feature delicate yet seamless forms and alluring diamond cuts, making them perfect for elevating different looks across occasions.

This summer, PGI India's Platinum EVARA encourages young women to take the time to be their own biggest cheerleaders and celebrate their individuality. Platinum EVARA offers a stunning array of platinum jewellery to embrace their unique style. There is no love like self-love, and nothing says 'I love myself' quite like a piece of exquisite platinum jewellery.

Platinum dancing lines:

This elegant chain, crafted in rare platinum features cylindrical platinum forms of mismatched lengths. Symbolic of life's many highs and lows, and a woman's decision to face them all while owning the woman within in her purest, most unabashed form.

Platinum Magical Hurricane Earrings:

These magical hurricane earrings give the world a glimpse of its wearer inner, authentic self. Crafted in platinum, a metal known for its inherent resilience, these earrings can stand the test of time akin to the modern young woman's story.




Platinum Starfall:


Like a stunning medley of shooting stars falling from the night sky, this piece is designed to remind every woman that they leave an indelible impression on those around by simply walking through life, being true to themselves.

Platinum EVARA offers a curated selection of exquisitely crafted platinum jewellery pieces for women, which is available across leading jewellery retail stores in India.

Website: https://ptevara.in/

Facebook: @PlatinumEvara

Instagram: @platinumevara

Platinum Guild International (PGI) is a marketing organisation with the vision to develop the global platinum jewellery market as a new demand source for platinum. It was formed in 1975 with specialist teams dedicated to growing the global platinum jewellery market through consumer and trade-facing programmes in the four key jewellery markets of China, India, Japan and USA. Since then, jewellery development has demonstrated a strong track record in delivering results. Through various programmes, both direct-to-consumer and in collaboration with Jewellery retailers and manufacturers, PGI creates consumer ounce demand by first identifying opportunities for platinum in jewellery, and then developing them with partners. It also aims to build an enduring commitment to platinum in jewellery. PGI's consumer marketing and educational programmes are focused on developing awareness and an appreciation for platinum's unique properties as a precious metal for fine jewellery. In addition, PGI works globally with collaborative partners running extensive marketing programmes in the four main platinum jewellery markets of China, Japan, USA and India. These markets are staffed with experts in strategic planning, marketing, retail, design and business development.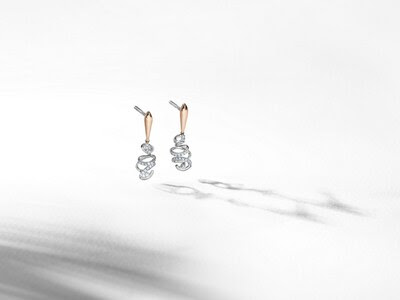 PURITY ASSURANCE PROGRAM

PGI has partnered with TUV India Pvt Ltd to implement a robust audit programme to ensure the purity of platinum under its programme. TUV is one of the country's first certification bodies and has been closely associated with the quality revolution in India. Under Platinum Guild India's quality assurance programme, each individual piece of Jewellery has an assured purity as high as 95 per cent. And as a proof of this assurance, every piece is stamped 'Pt950' and comes with a tamper-proof quality assurance card that distinguishes authentic platinum from other jewellery. A Unique Identification Number is also stamped on the jewellery in addition to the detailed description of the piece you choose for yourself. Our quality assurance programme is in place to ensure transparency and that the platinum the consumer buys is of the highest quality. After all, that is what true value is all about.

This story has been provided by PRNewswire. ANI will not be responsible in any way for the content of this article. (ANI/PRNewswire)